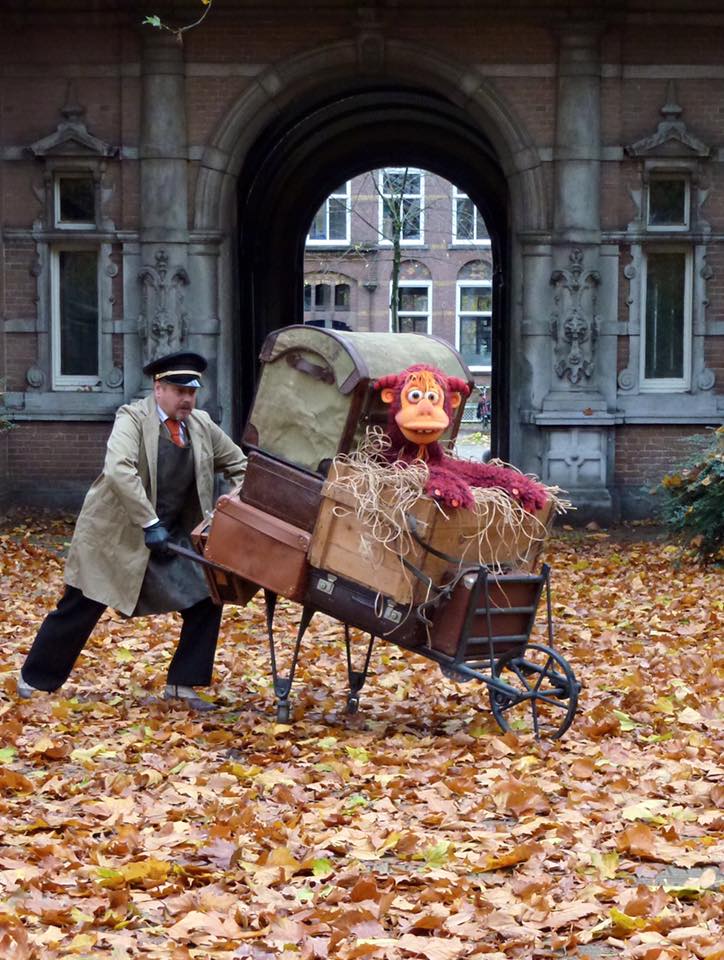 Max de hoornaap voelt zich eigenlijk overal thuis; hij is makkelijk in de omgang, zindelijk, wasecht en kreukvrij, het ideale huis-tuin-of-keuken dier. Dit unieke dier reist met zijn trouwe oppasser "Porter" van dierentuin naar dierentuin, maar of ze hem ergens willen houden? Een mobiele figurentheaterstraatact met een speler en een pop(penspeler)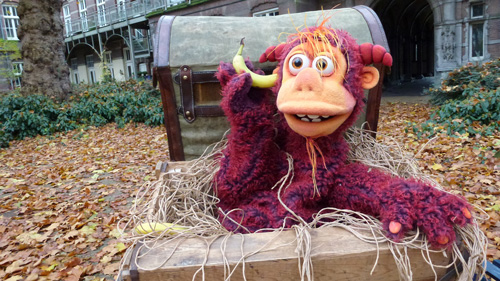 Max der Hornaffe fühlt sich eigentlich überall Zuhause. Er ist pflegeleicht, stubenrein, waschecht und knitterfrei… Das ideale Haus und Küchen Tier. Dieses Einzigartige Tier zieht mit seinem treuen Wärter "Porter" von Zoo zu Zoo, ob mann ihn aber irgendwo behalten möchte? Ein mobiler Figurentheaterstraßenact mit Spieler und Puppe(nspieler)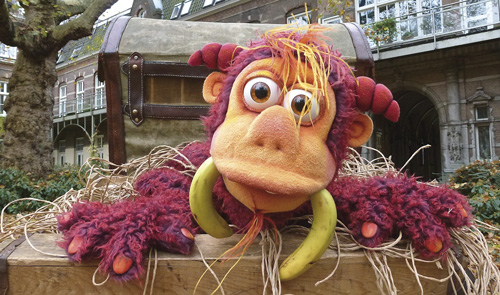 Max the Horned ape feels at home in any environment. He is easy to handle, housebroken, colorproof and easy to iron (wrinkle free). The ideal house and garden pet. This unique animal travels from zoo to zoo with his loyal porter "Porter", but will he find a place that would like to keep him?
A mobile puppetry streetact with one performer and one puppet(eer).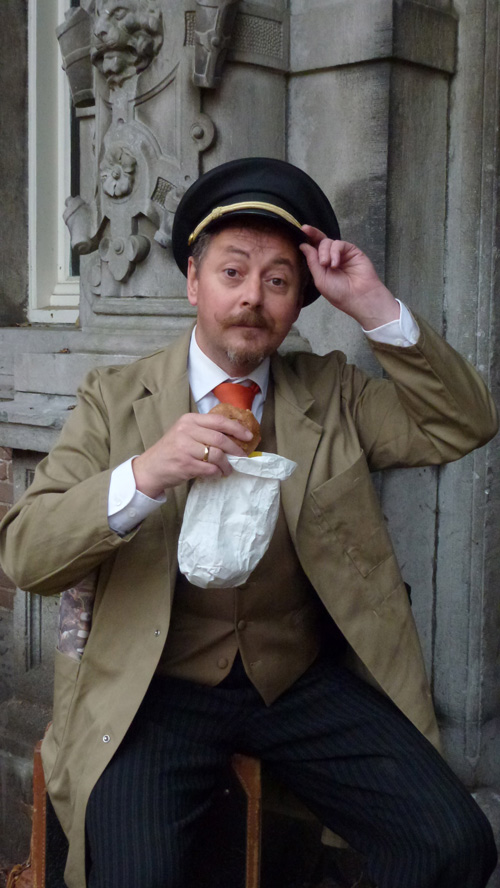 Max, le singe cornu, se sent bien dans n'importe quel environnement. Il est facile à gérer, se nettoie bien et est facile à repasser (infroissable). C'est l'animal de compagnie idéal. Cet animal unique voyage de zoo en zoo avec son loyal porteur «Porter» mais trouvera-t-il un endroit qui voudra le garder ?
Un spectacle mobile de marionnette de rue avec un performeur et un marionnet(tiste).
Poppenspeler/Puppenspieler/Puppeteer: Tim Velraeds
Porter: Gijs Vennix
Thanks to Stefanie Czapla (puppet), Ari Hoekstra and Alice ( suitcases and trolley), Dennis Van de Klundert (pictures) dad and Mick (welding)